Ohmygosh, it was HOT today! Ninty degrees, and we were in the sun for 10 hours. Miserable, but here is a photo tour of our day. :-)
After removing the liner, we were shocked at how much erosion there was! Nothing that a little pool crete couldn't fix...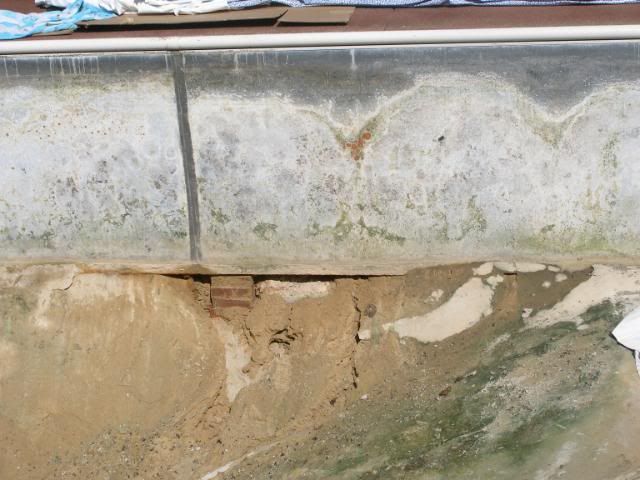 Mikey had NO PROBLEM jumping into the mucky water to do what needed to be done, including plucking a frog out of the water and fling it at the nearby tanning 15 year old. :-/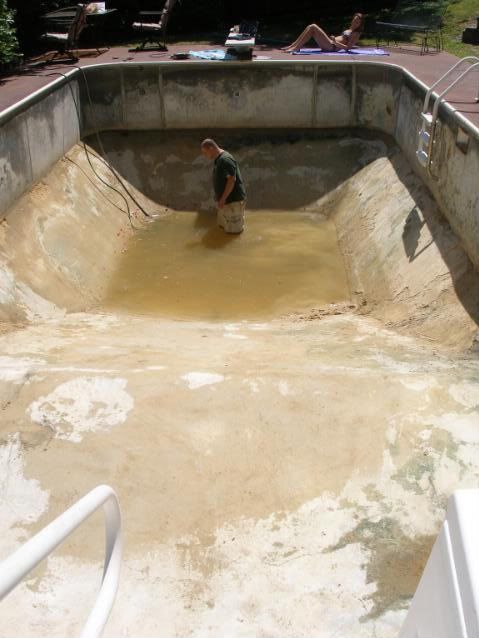 Figuring out which end is the shallow end and which was the deep end was no easy task!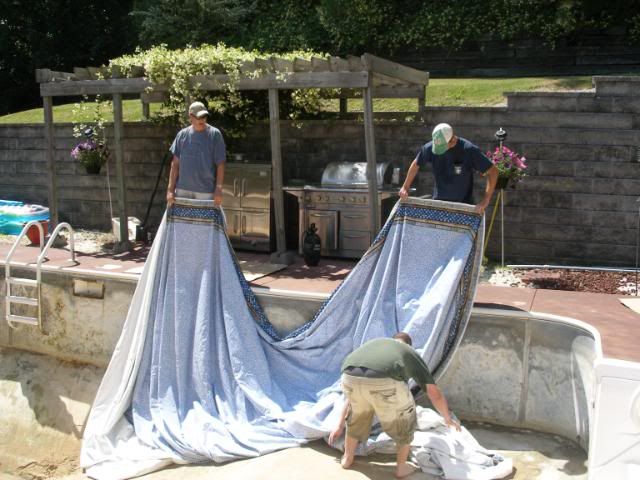 Laying it out.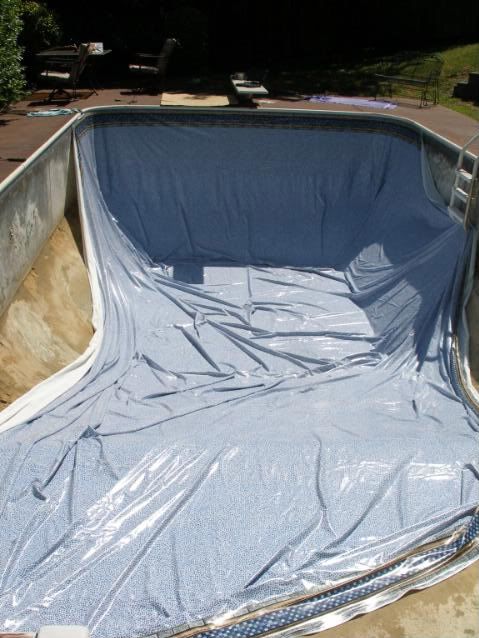 Yes, these guys are quite proud of themselves! And color me surprised! LOL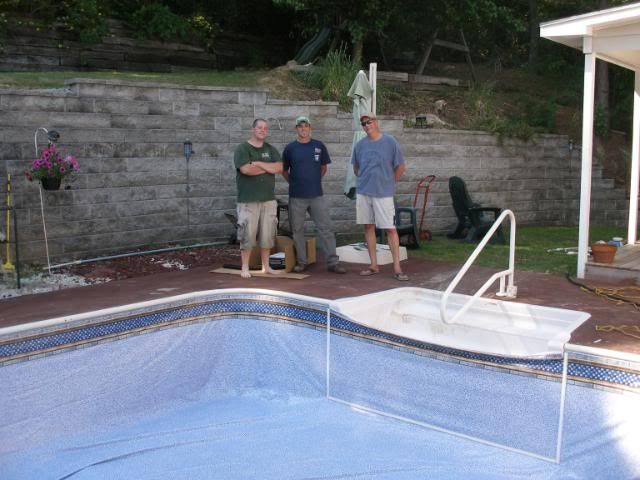 All that's left is filling the hole with water and cutting the holes around the fittings. I'm so proud of my guy! He said he could do it himself and he did, with a little help from his friends! Way to go, guys! :-) So, you will start seeing pool layouts soon. Yay, my fav to do!
Have a great weekend! :-)