I'm out of current photos to scrap again! I can't tell you how sick I am of scrapping pool photos! Seriously, how many of those can you scrap? Hint: A LOT. LOL So I swear, this is the last swimming layout of the season.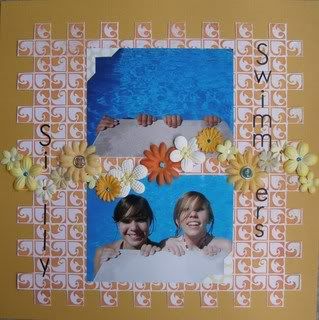 I decided to go pull some old photos of Caitlyn out. How cute is she! :-)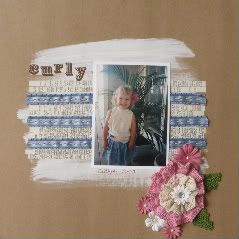 No worries, I have LOTS more photos in that box. Now that I'm not scrapping them chronologically, it's taken the pressure of "the box" off and I'm having lots of fun scrapping randomly. More to come soon!
Thanks for visiting and I'll be back soon! :-)
P.S. (I can see from my preview post that these layout sizes are all funky again. I promise, I'm working on figuring out Photobucket! LOL)